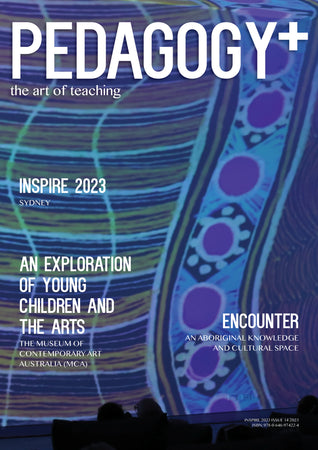 Stay updated on the latest Pedagogy+ news
Follow Semann & Slattery
Issue 02 theme: Environments
Cover: Wendy Shepherd
Issue 02 in hard copy has sold out!
You can now purchase a digital version of Pedagogy+ Magazine ISSUE 02 - NOVEMBER/DECEMBER 2017. To download the Pedagogy+ App please follow the instructions below.
Disclaimer: Your digital purchase of Pedagogy+ magazine gives you access to view this issue in the digital space only. You may not re-sell, re-share or distribute this digital copy of Pedagogy+ in parts or in whole. All articles continue to be owned by their authors and contributors. © Semann & Slattery.